Who wore it better? Nompi vs Mpilontle
No Case Matched!

Two fashionistas, Nompi and Mpilontle Mdledle are bringing it hot like fire suited up this day on our lookbook. But we have to decide on 'Who wore it better?'
Nompi is dressed in the yellow suit with the pixie hairdo. She goes edgy showing off a generous amount of cleavage. Her suit is floor length as she stands tall.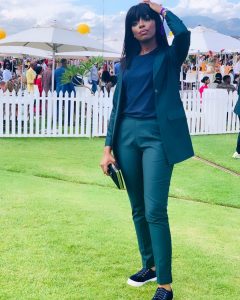 Mpilontle decides to go for the sporty look on trainers with her blue suit. She has on a fringe hairdo and accessories with a clutch bag. She also stands tall and looks chic.
Okay, there we have it. Let us decide ' Who wore it better?'