Allure quote of the day: 'You can't feel good until you make others feel good' – Eucharia Anunobi
No Case Matched!
"YOU CAN'T FEEL GOOD UNTIL YOU MAKE OTHERS FEEL GOOD. ( unless you are a demon : agent of Satan)
Reach out to someone, that's the real essence of humanity and the true gospel of our Lord Jesus Christ .  ALL THIS : I LOVE YOU WITHOUT ANY PHYSICAL PROOF IS NONSENSE . AND especially sharing the WORDS OF THE LORD : philippians 2 :4, Matthew 22 : 36 – 40 – that's the greatest gift you can ever give because you don't want their soul to end in hell in eternity." – Eucharia Anunobi is a veteran Nollywood actress.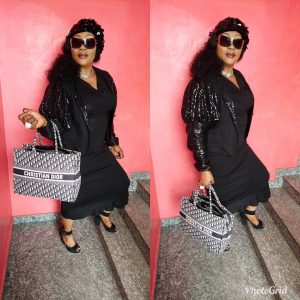 She is also an Evangelist who wouldn't stop at anything to preach the word of salvation.