Comedian, Jedi welcomes baby girl, calls her 'Ayoola'
No Case Matched!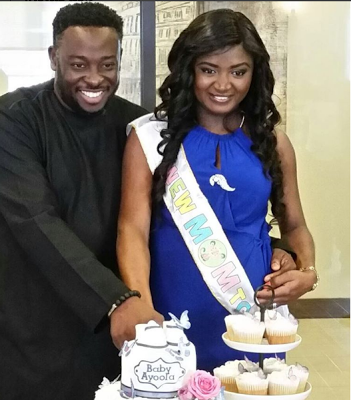 By Rita Chioma
Self- acclaimed grand comedian of the Federal republic of Nigeria,  Oluwatosin Ayo better known as Jedi, has welcomed his first child a baby girl with his wife, Olajumoke Ayoola.
Few weeks ago, the comedian with his wife had a cool baby shower put together by some friends and in the afternoon of September 28th, 2016, the cry of their baby was heard.
The excited father posted the photo above and captioned it: "Few weeks back, we had a baby shower put together to celebrate the forth coming a blessing to the family… In the Afternoon hours of September 28th, 2016 it became a reality. 'For unto us a child was born and unto us a DAUGHTER is given…..'
Thank you Father for the blessing and precious gift of a daughter to us. We are eternally grateful. @orlajumorke and I say welcome to your new home, family our baby girl…
!#BlessTheLordOhMySoul #BabyAyoola#BabyGirl #ProudMum&Dad #FreshLove#FreshFmaily #FreshBoss"