"I Stand Love You Roro"- Chris Brown can't stop gushing over his little girl (Photos)
No Case Matched!
By Rita Chioma
He shared an adorable photo of himself and daughter, Royalty and captioned it: "I'm happy that I took responsibility to be a father and This little lady has given me strength, unconditional love, and most of all PURPOSE. Ignorant people would label me homophobic, WOMAN BEATER, trouble maker. I've been through hell and back, to jail and back. I refuse to crumble. I STAND LOVE YOU RORO."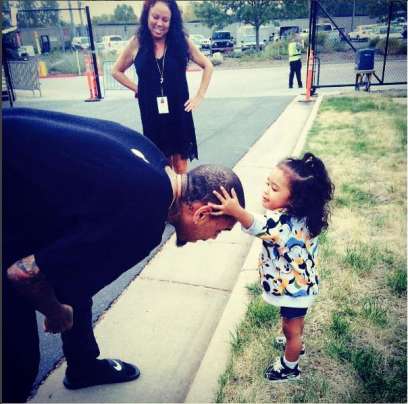 Seems like she's his beacon of hope in this trying times. Recall the singer is under investigation for threatening a woman with a gun and tested positive for drugs while in jail.
Meanwhile, TMZ recently reported that the "Liquor" singer has banned guests from his mansion which is on a strict no alcohol and drugs policy.
Weeks after his arrest on assault charges, Chris has maintained his innocence in the accusations levelled against him by a former beauty queen, Baylee Curran following an altercation at his home.
The pop star has now enforced a strict law surrounding guests at his Calabasas mansion with no 'randoms' allowed. His best friends and roommates are expected to submit a list of potential guests which will include descriptions, for approval also.
Those who are finally let into the mansion would not be allowed to bring in their own drinks or drugs.