Actress, Kate Henshaw shows off her burgeoning abs
No Case Matched!
 By Rita Chioma,
Actress Kate Henshaw is letting everyone know that keeping fit and getting a ripped body is very possible no matter the age.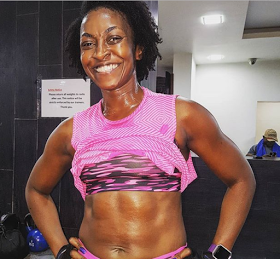 She shared a photo of her toned body on Instagram and to inspire others wrote: "It's possible!! 6 packs loading…
Age is nothing but a number!!
Don't stop for NOBODY!!
Be motivated!!
Don't care about what they say!!
IT'S YOUR JOURNEY!!!!!!!!!"
We would like to know what you think. Please like our
 Facebook page