"Nigeria needs national healings urgently"- Nike Adeyemi
No Case Matched!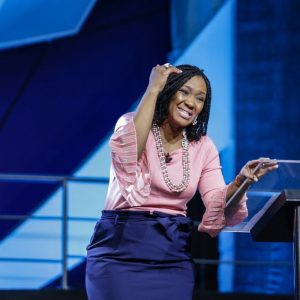 Following the ongoing crisis in Nigeria, rape saga, RUGA, and now assaults by a sitting Senator, Nike Adeyemi who is the Deputy Senior Pastor, Daystar Christian Centre and the founder of the Real Woman Foundation has called for need for urgent prayer.
She wrote: "NATIONAL HEALING URGENTLY NEEDED!
Nigeria needs national healing urgently from at least the following diseases: "Corruption, abuse of all sorts, sexual, emotional etc, domestic violence and low value for human lives. (not cows) #RUGA
When a young senator batters a woman in the glare of a police man and all, CCTV captures it. He denies it still!
The cameras of heaven watch us all. Is there hope still for change? "If my people who are called by my name will humble themselves, turn from their wicked ways.. "- God
Have a graceful day. 🙏🏽💕"