This is what self-love means to Ogudu Oluwanishola
No Case Matched!
With the statement, "No one is responsible for your HAPPINESS except YOU," boldly written on her Instagram bio, Oluwanishola Ogudu definitely knows what self-love is all about.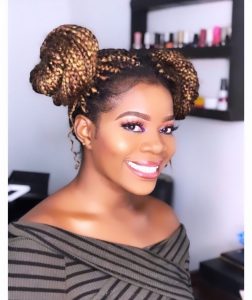 The mother of one is all about self-love today and she shares what it means to her.
She wrote,
Self-love means having a high regard for your own well-being and happiness.
Self-love means taking care of your own needs and not sacrificing your well-being to please others.
Self-love means not settling for less than you deserve.
And on that note; start each day by telling yourself something really positive
Check out her beautiful self-love pictures