Fiction : This single mother almost ruined her daughter's life
Lisa is a single mother who almost ruined her daughter's life. Let me tell you a story.
Angela was a very pretty young lady, talented and also curvy.
You won't be making a mistake if you say she was created on a Sunday.
Despite her beauty she had a very disturbing and high intolerance to men.
This made every relationship she goes into to go sour as soon as it begins.
Angela derives joy in using her beauty to cause havoc especially amongst men.
This attitude was a great concern to her aging mother Lisa.
She cries seeing how bitter her daughter has become over the years.
This saddens her on a daily basis and she knows why her daughter became that bitter.
On a faithful Sunday afternoon, an August visitor came visiting.
Angela opened the door without knowing who he was but was surprised at the striking resemblance they share.
It all happens her mother went for a meeting so Angela got talking with the Man (John).
He Introduced himself as her father and begged to be forgiven for not coming to see her for 20 years plus.
Angela was outraged but later got calmed and listened to him.
They were all smiles after the discussion and explanations.
When Lisa(Angela's mother) came back, Angela told her the August visitor that came.
Asked her mother to tell her the truth about her father.
Surprisingly Lisa started crying and went on her knees pleading with her daughter to forgive her.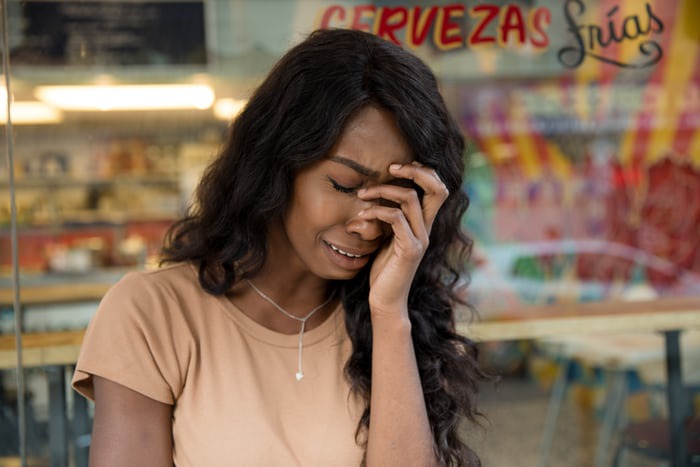 She said ;
Your father has always enquired about your welfare, he is the best father anyone can have.
Despite not being together with him, he has always provided for you since you were born.
He was the love of my life but I was simply angry we didn't end up together after I intentionally got pregnant for him.
It happened he was engaged to another at that time and I was simply his best friend.
He couldn't afford to call off his engagement because of my pregnancy and that hurt my ego a lot.
John however asked that I keep you and he was going to send me child support.
He didn't fail to do any of that but I lied to you about him.
Your father is not as wicked as I painted him, I was simply still bittered and that made me keep you away from him despite all his plea to see you and be a part of your life.
Please my daughter, I'm sorry I projected my personal traumas, fears and bitterness I to your life.
Men are not evil but are worthy of love and it breaks my heart to see you treat them that way because of how I brought you up.
Please forgive me Angela, I was only selfish and bittered.
Angela cried out her eyes and wished she could take back every wicked and mean words she ever used on men.
She gradually turned a new leaf and within six months, she found the man of her dreams and they loved happily ever after.
This is how this single mother almost ruined her daughter's life.