Actress Daniella Okeke Stuns In These Exquisite Short Gown Styles
Short gown styles have been in vogue for a long time.
Daniella Okeke is a Nigerian actress who rocked these short gown styles exquisitely.
The short gown came into existence after the war when there was a cut-back on long dress styles, yet it became popular upon its arrival. Coupled with it being hard to resist, it is made with unique materials that make women feel comfortable wearing it.
You could rock a short gown in different styles ranging from Ankara, lace, silk, cotton, and polyester. They all look exquisite, making women stand out in public. It's hard to not look good in this outfit.
Taking a look at the short silk dress rocked by the beautiful actress, they are uniquely styled, speaking of royalty. Women of certain class rocked this outfit to formal events such as official dinner date, and private functions.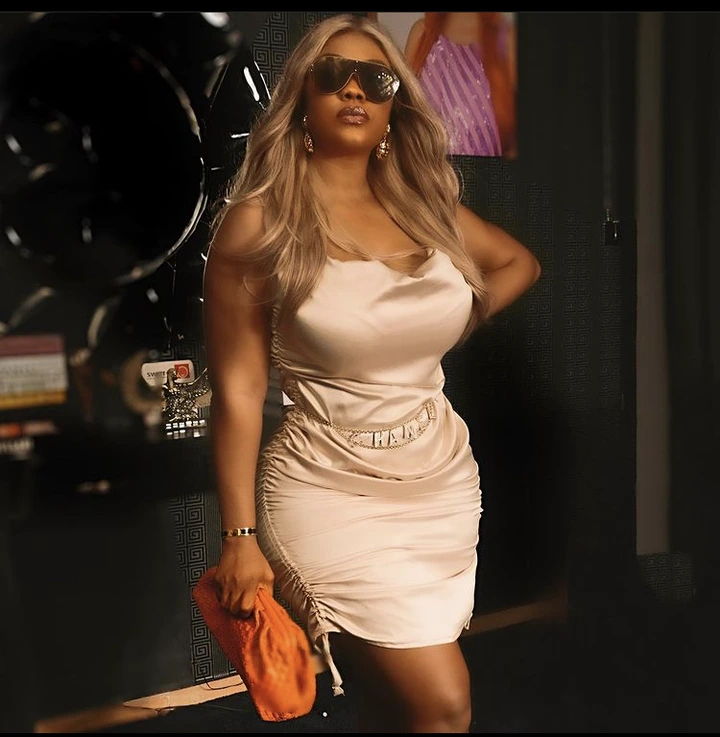 This gold colored gown cannot be overlooked, it captivates the mind of the public at first glance. This outfit is different, having one-arm long-sleeved while the other armless. It has an overflowing material from the helm of her skirt, making it a different from the normal short gowns that we have.
The shinning part of the dress speaks of elegance, they are added to form a specific pattern on the dress. The dress has a flowery design pattern, giving us fashion goals all in one outfit.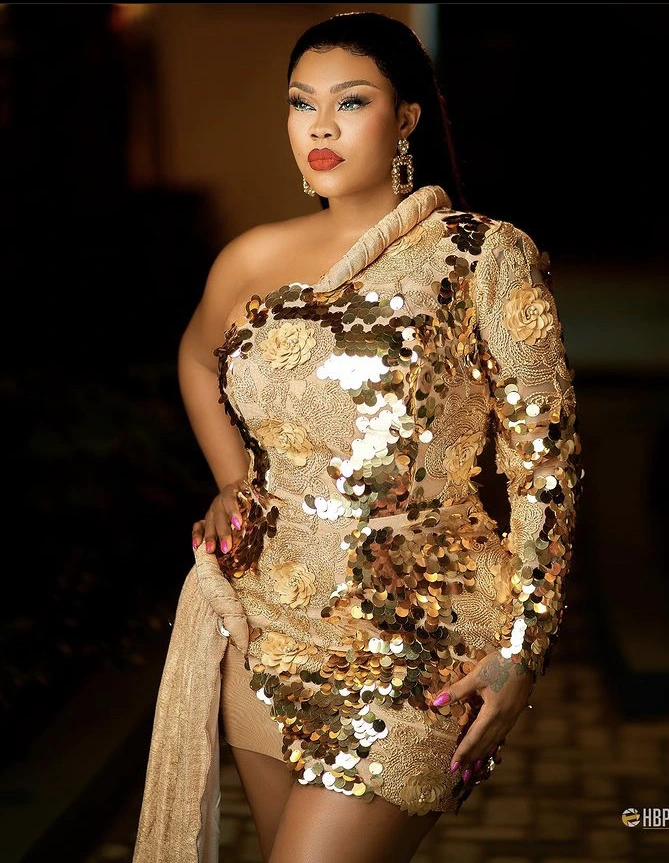 This is another type of short gowns rocked by this beautiful actress, it is body hugging and compliments her curvy nature well. The material used is different from the lace and Ankara that you are used to. It is more of a silky material, using exquisite patterns to make it unique.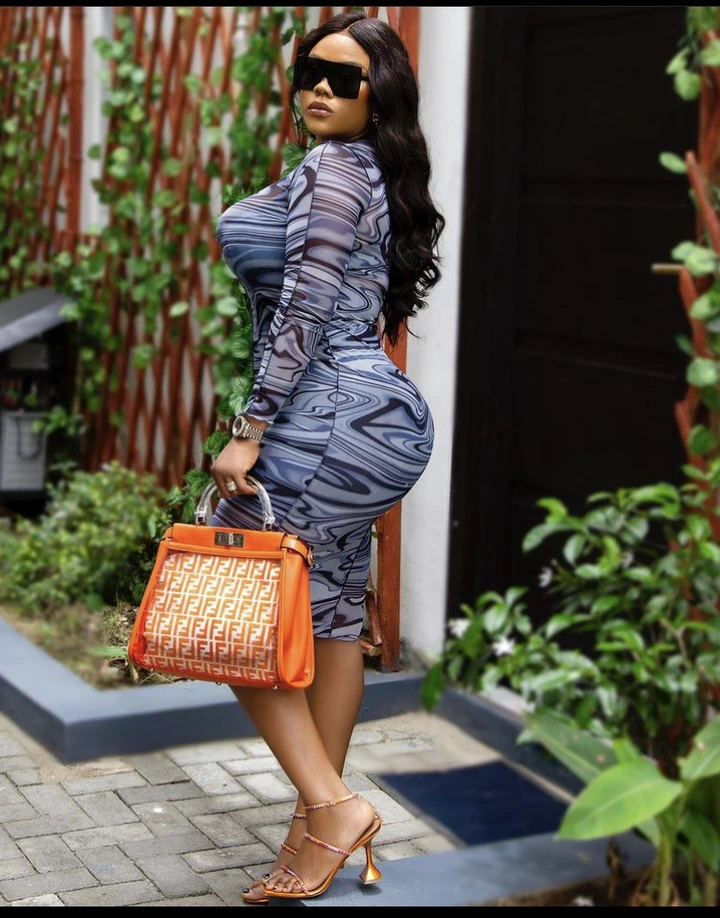 Have you seen this actress in red? She killed it. Many women would look good in the short red gowns, but Daniella looks exceptional in this outfit.
She showed her diversity in fashion by rocking different colors and materials of short gowns, her stylist deserves an accolade for a job well done. The short red gown is different, using a plum material to cover her shoulder down to the elbow.
She added the green and blue materials to give the outfits a fresh insight, making a flowery pattern out of them. Her chest area is bare, revealing a substantial amount of flesh out in public.