Reasons why your partner will end up cheating on you
Why Do People Cheat on People They Love?
Is cheating ever your fault, or is there a chance that your actions could make your partner cheat on you?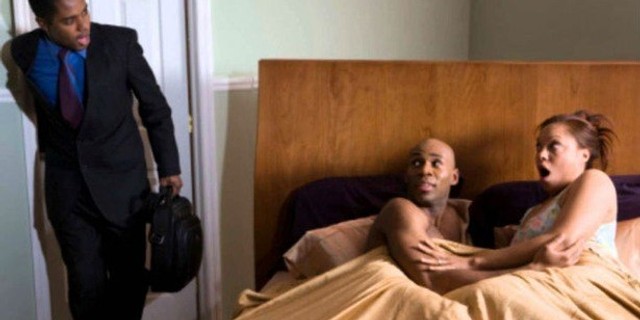 Apparently, there are some things that could push your partner into the arms of another man/woman.
If you've been cheated on by your spouse or partner, their choice to be unfaithful was not your fault. It is their responsibility to understand where they went wrong and accept the consequences of their behavior. Rather than running back to them at the first sign of regret or apology, it's important for you to take the time and space you need to heal. After all, re-entering into a relationship with someone whose dishonesty hurt you so deeply may not be emotionally safe. Talking with a mentor or counselor can help you understand and heal from the pain of cheating in a safe space with someone you can trust.\
The following are reasons why people have found themselves cheating on their partner.
1. You lose yourself
Losing interest in your appearance and general well-being can happen, especially after the chaos and stress of kids enters a marriage. But you cannot allow this happen as it could mean that your spouse begins to lose interest in you.
2. Divided attention
If either partner is neglected for too long because the other partner has eyes, time and energy invested in something (even if the reasons are valid), he or she may start to look elsewhere.
3. You play the blame game
Does it feel like your partner can do nothing right these days? If you're paying too much attention on what they are doing wrong all the time, and never praise the things they get right, your partner may have decided that he was done being the fall guy or woman.
4. You no longer put effort into sex
You're crazy busy, and tired, and stressed out — so is your partner… or not.
Whatever you do though, never forget that sex is the one thing you and your partner do together that makes that relationship different from all the others in your life. When it disappears, a big part of the marital bond does, too.
5. Do you still even listen at all?
Your partner may have been expressing unhappiness for a while now, either overtly or subtly. If the message just hasn't been getting through, they may have decided to find a sympathetic listener — and more — somewhere else.
6. They want out of the relationship
Miss Insecurity is dating Mr. Self-Confident, and with that relationship, she is trying desperately to plug some pretty big holes in her own self-esteem. She becomes obsessed with her boyfriend. You know how that usually turns out…clinginess, jealousy, anger, tears.
But Miss Insecurity doesn't want to press Mr. Self-Confident too hard about his commitment. She would prefer to assume (or in some cases, dream) he is as committed to her as she is to him. But Mr. Self-Confident isn't committed at all and is in fact, trying to figure a way out.
One reason guys cheat is that they want out of the relationship, but aren't man enough to just break up, so they cheat in order to have an excuse to get out.
7. They aren't strong enough to resist the temptation
Boyfriends who cheat don't always do it with a plan in mind. Remember, guys are not that complex. You probably know about some girls who stalk guys like sexual predators- they try in every way they can to get them to cheat. Unfortunately, some guys just don't have what it takes to refuse.