7 Inspiring Fashion Moments Chacha Eke Shared With Her Family
Again and again, beautiful actress Chacha Eke has proven to us that the joy of sharing sweet moments together with the people you love, is priceless.
Below are 7 different moments of Actress Chacha Eke and her family, and how they inspired us with their sweet fashion outfits.
1. Wearing a Classy Lace Outfit with her two daughters.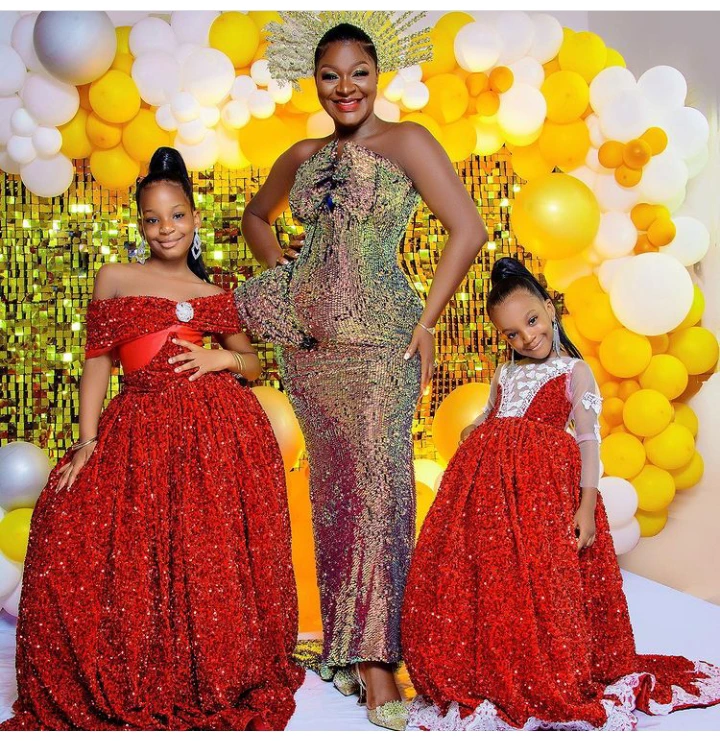 The outfit worn by Chacha eke and her two beautiful daughters are undoubtedly, lovely and fashionable. The beauty of the outfit, comes from the shinning stones used to sew the attire.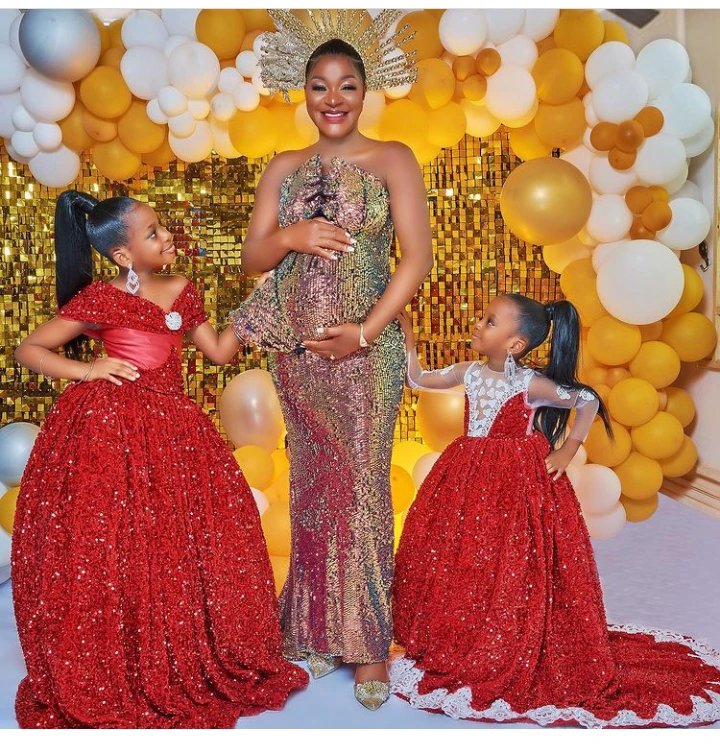 Also the two girls who wore the red outfit, coupled with the nice matching colour of their mother's attire, made their appearance to look colourful. Now let's talk about their nice hairstyles, which perfectly gave them a bright facial beauty, also made their appearance look good.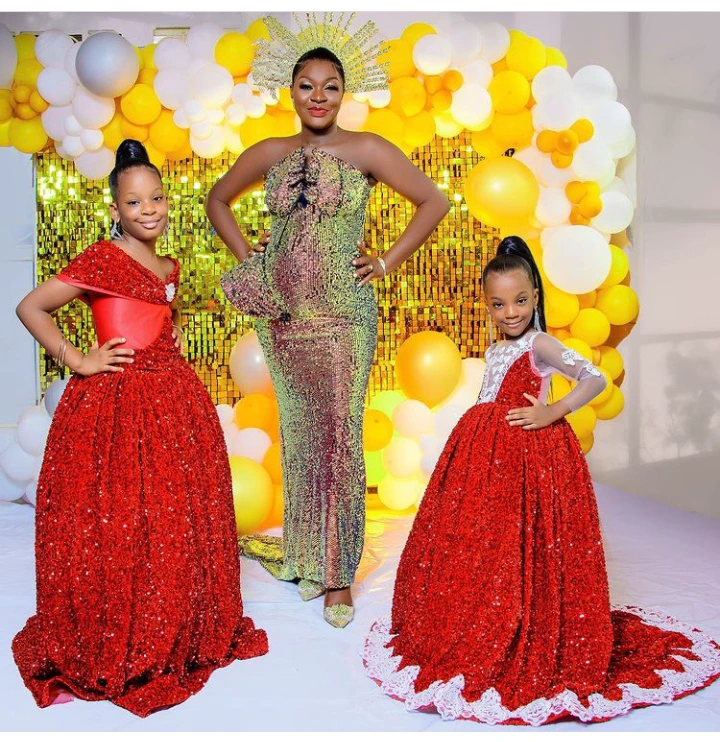 Any mother can tryout this sweet fashion with her daughters and wow people, whenever the step out.
2. Family Group Photo in Sky Blue Outfit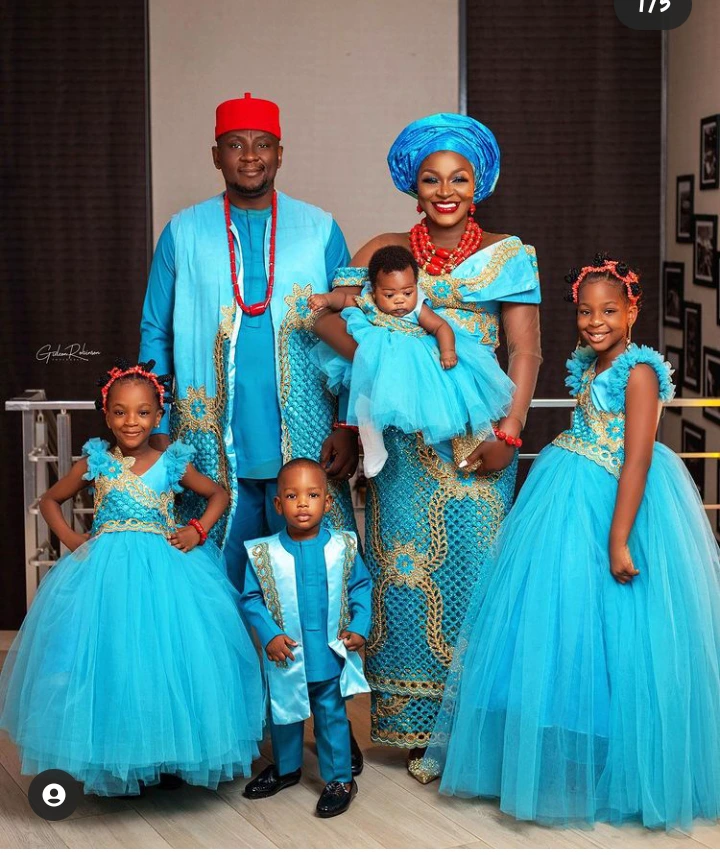 This is a sweet and stunning outfit inspiration for families. You can see how colourful and glorious their appearance is. Then let's also take about the sewing styles, this is no doubt a sweet and matured styles any family can pick.
If you can watch closely, you will notice the lovely and unique styles of sewing given to the daddy and son outfit, coupled with the same style given to the mummy and daughters outfit. This is no doubt, a good to copy style for families.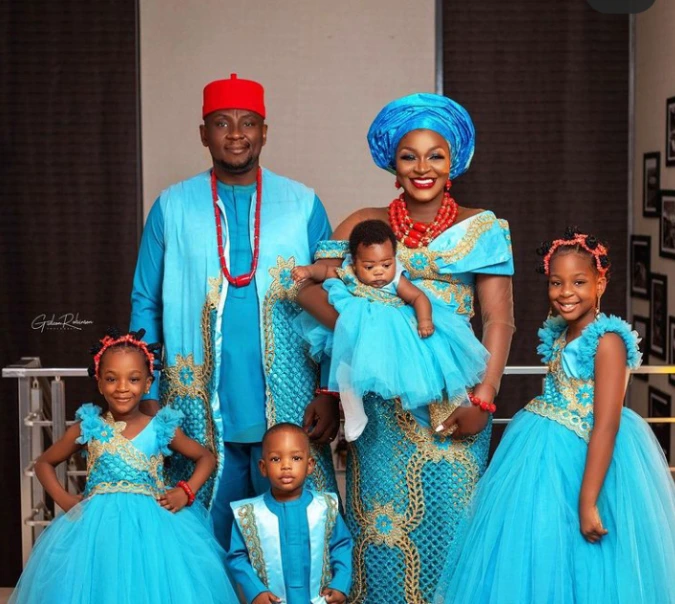 3. Mummy's Moment with Little Daughter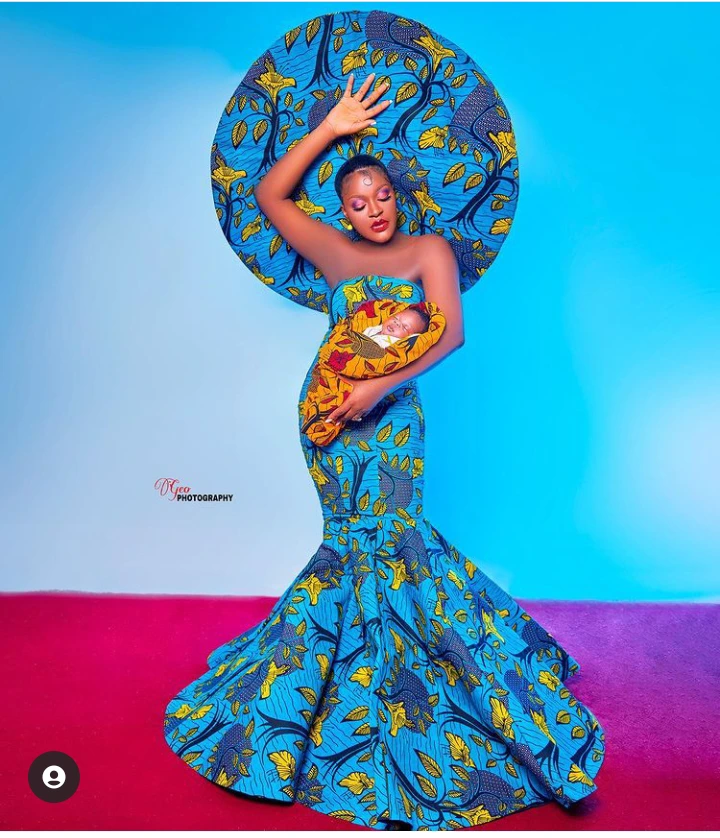 The above appearance won't discussing about. Take a close look at the sweet sewing style given to mum's outfit and also her baby.
4. Family Moment in classy sewn outfits
What do you notice in the perfect appearance and outfits rocked by family above?. In my close look, i noticed everyone wore their matching wears, as the dad and son rocked am all white suit. Then the two daughters went on an all red lace sewing, and mum complemented their appearance with her shining lace attire.
5. Mummy's Moment with Kids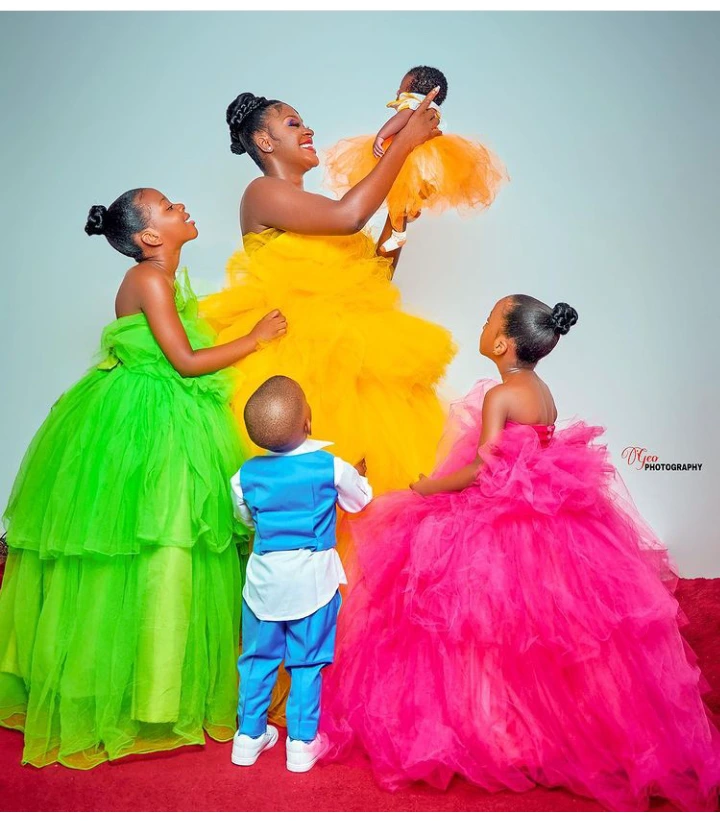 This is among the sweetest Rambo colour appearance i have ever seen. Mum rock an all yellow wear, followed by the oldest daughter who rocked an all lemon green, and next daughter on pink, then the son rocked perfectly his blue suit.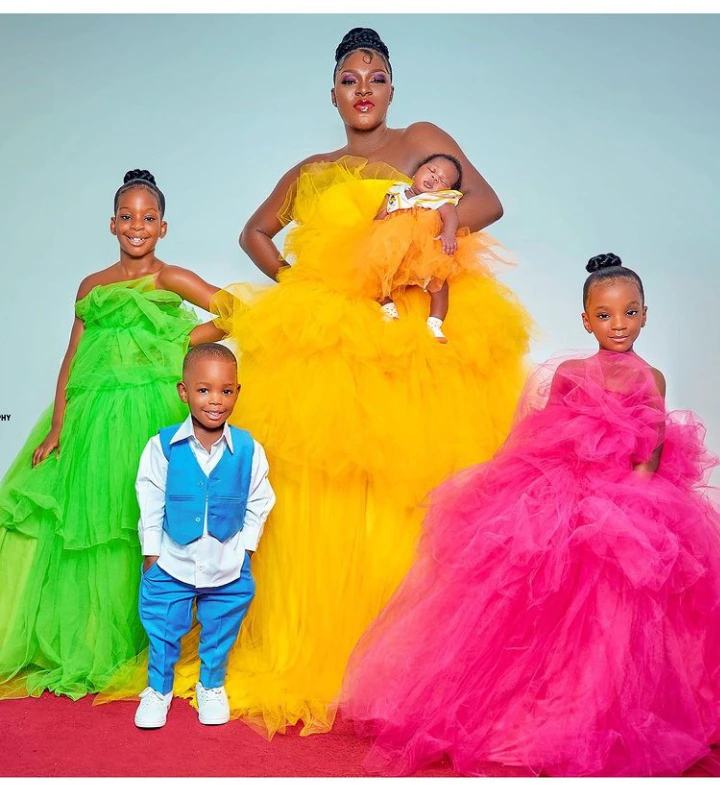 This is another inspirational fashion for any family to try out.
6. Family Group Photo in White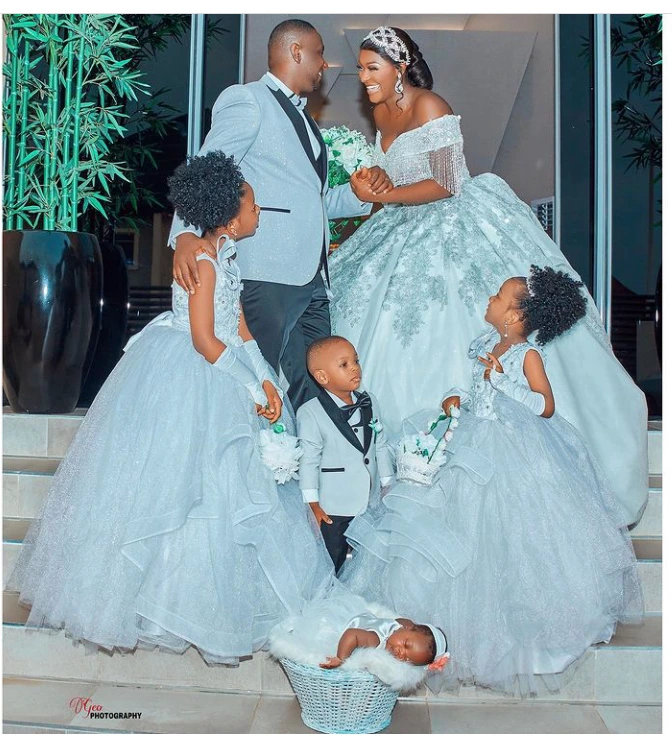 This is another way to create a sweet and amazing moment with family. Carefully checkout the sweet and matured appearance from the beloved people.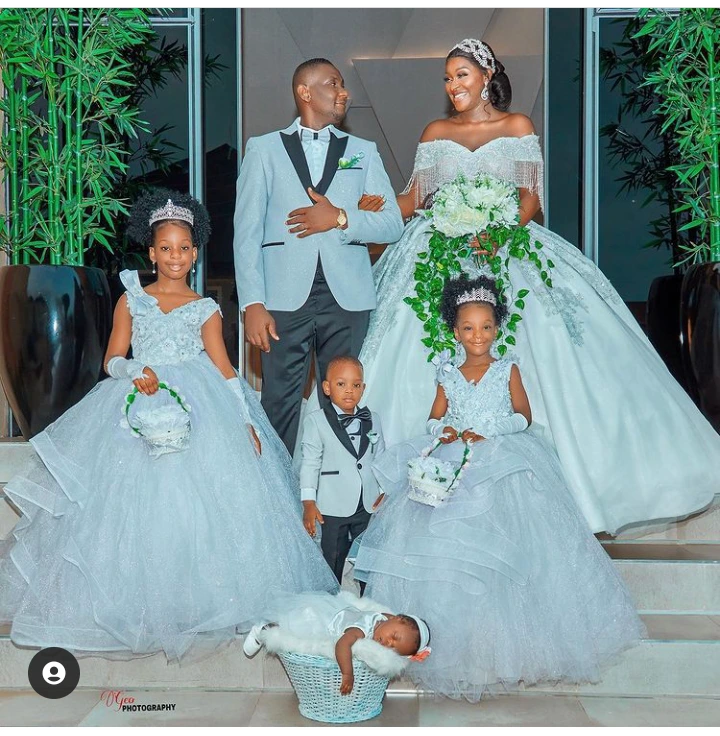 All members on white, it give them another super interesting appearance. Any family can try this sweet fashion and get people jealous.
7. Family Group Photo in Night Gown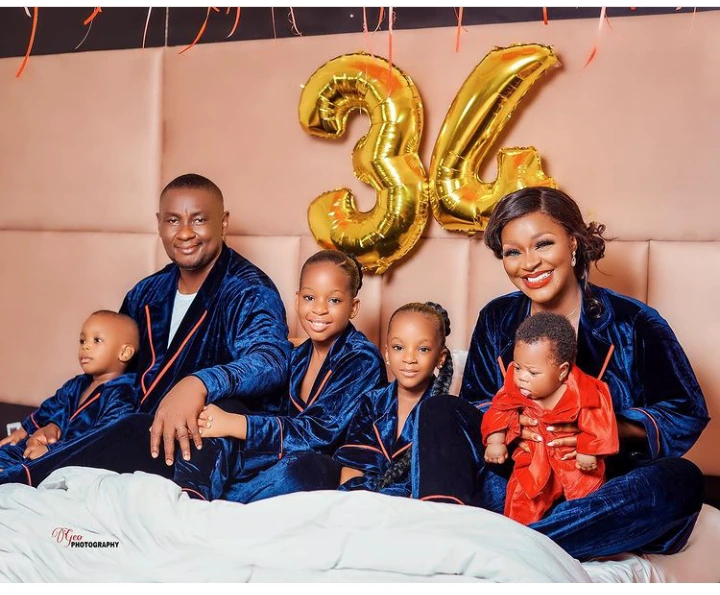 Do I have to talk much on the sweet appearance they created, by rocking a beautiful all dark blue wear?, then they made an all red for the little baby so her appearance can be noticed. This is no doubt, a brilliant fashion idea for families to tryout.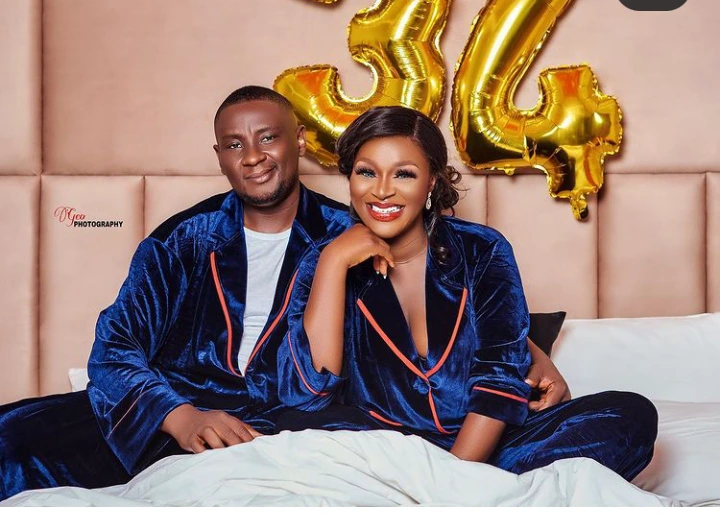 Photo Credit: Instagram / chachaekefaani