Man in India swallows 40 knives in 2 months
No Case Matched!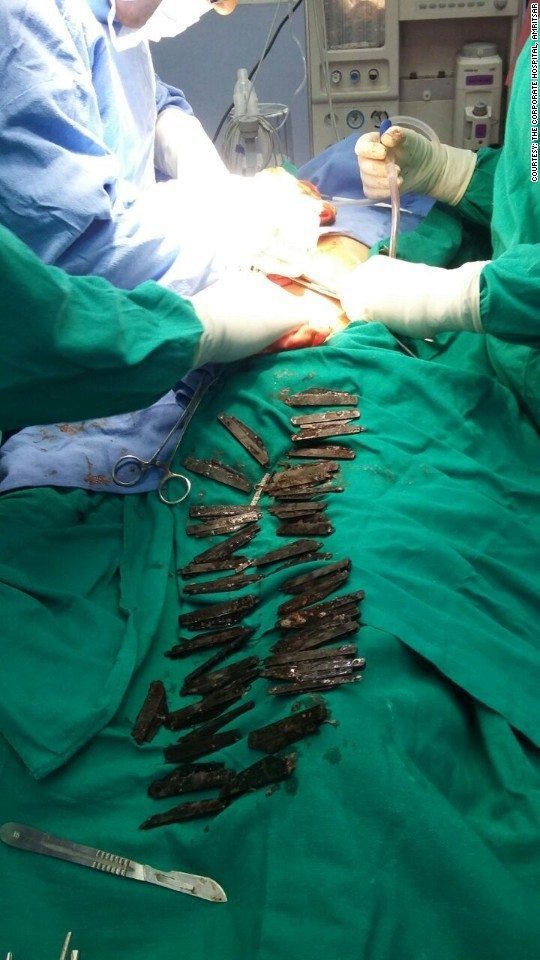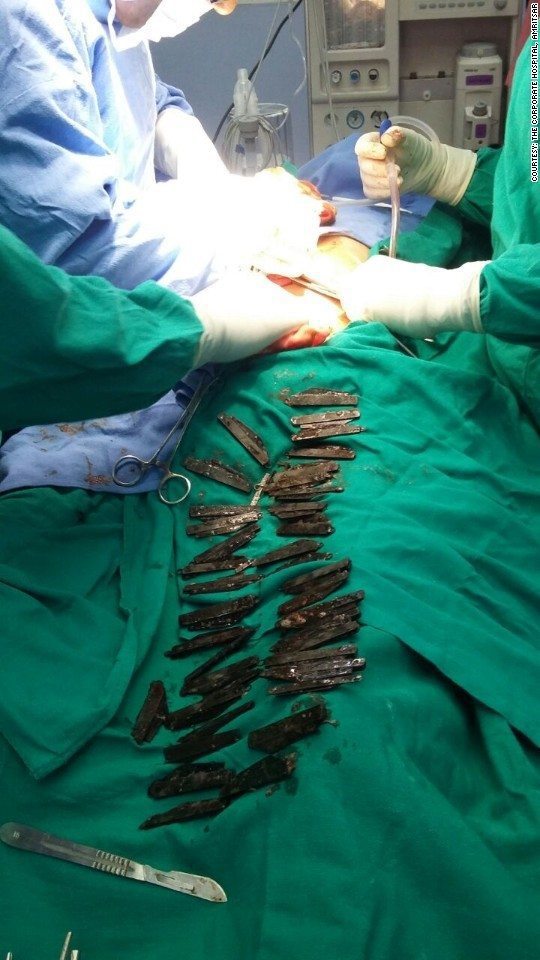 By Patricia Uyeh
This is quite weird. News reports revealed that a man in India had spent two months swallowing knives. He had to undergo surgery to remove about 40 of them from his stomach. Even the doctors carrying out the operation were scared. One of them, Dr. Malhotra had said;
"We were so nervous… a small mistake could have taken the patient's life. In my 20 years of practice, I have never seen anything like it."
Malhotra  also added that his team actually took about two days to form a diagnosis and come up with surgery plan. Dr Malhotra and his team gave him some advice: "We told him if you ever feel like you need more iron in your body, try spinach."
We wanna judge but I mean, at the end of the day- to each his own."
CNN reported that the patient, a  42-year father of two constantly has an urge for knives.  Just like when you have cravings for chocolates, sweets, pancakes, ice-cream, cake e.t.c he has the same urge… but in his own case- knives!!
 The patient had told CNN:
"I don't know why I used to swallow knives,"
"I just enjoyed its taste and I was addicted … like how people get addicted to alcohol and other things, my situation was similar."
His doctor believe he is suffering from a rare mental disorder and it seems to have not been published in any international medical journal.