Omoni Oboli plays safe, announces true identity of dog in her family photo 
No Case Matched!
By Rita Chioma,
Since actress, Oge Okoye was called out on social media for posing with someone else's dog, and musician KCee for posing with someone else's cash photo, many celebs have been cautious of their posts on social media.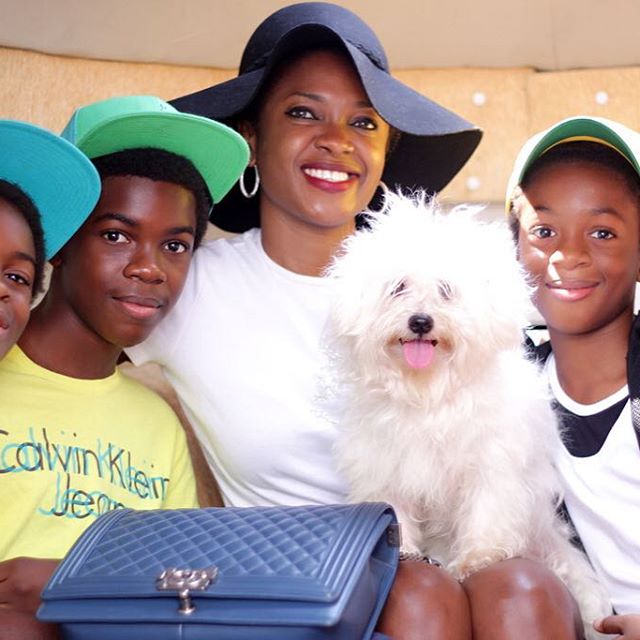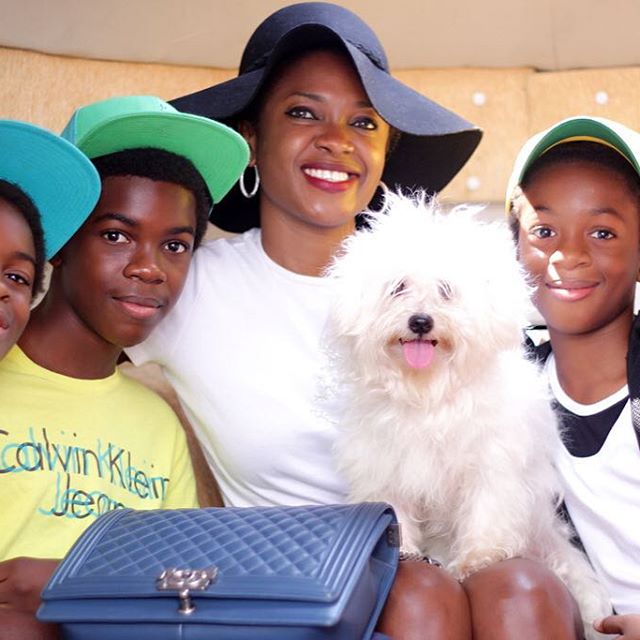 So, when Nollywood actress and producer Omoni Oboli, posted a photo she took two years ago with her three sons on Instagram, she quickly disclaimed the furry white dog in their midst.
She wrote: "I was looking at this picture from two years ago and I'm just so thankful for my kids. It's amazing how much they've grown in 2 years! God is awesome! I'm brooding seriously for a girl. Let me not be greedy…may God grant every woman looking for the fruit of the womb their own kids in Jesus name. No be we get dog o! The borrow pose dog sef is not even female #MamaBoys #BabyGirl ."