Actress, Funke Akindele-Bello snaps at fan over criticism of Jenifa's diary
No Case Matched!
By Patricia Uyeh,
Beautiful Nollywood actress, Funke Akindele Bellow a.k.a Jenifa is definitely not in the mood for internet trolls as she was quick to respond to a fan over his comment about her popular television series, Jenifa's Diary.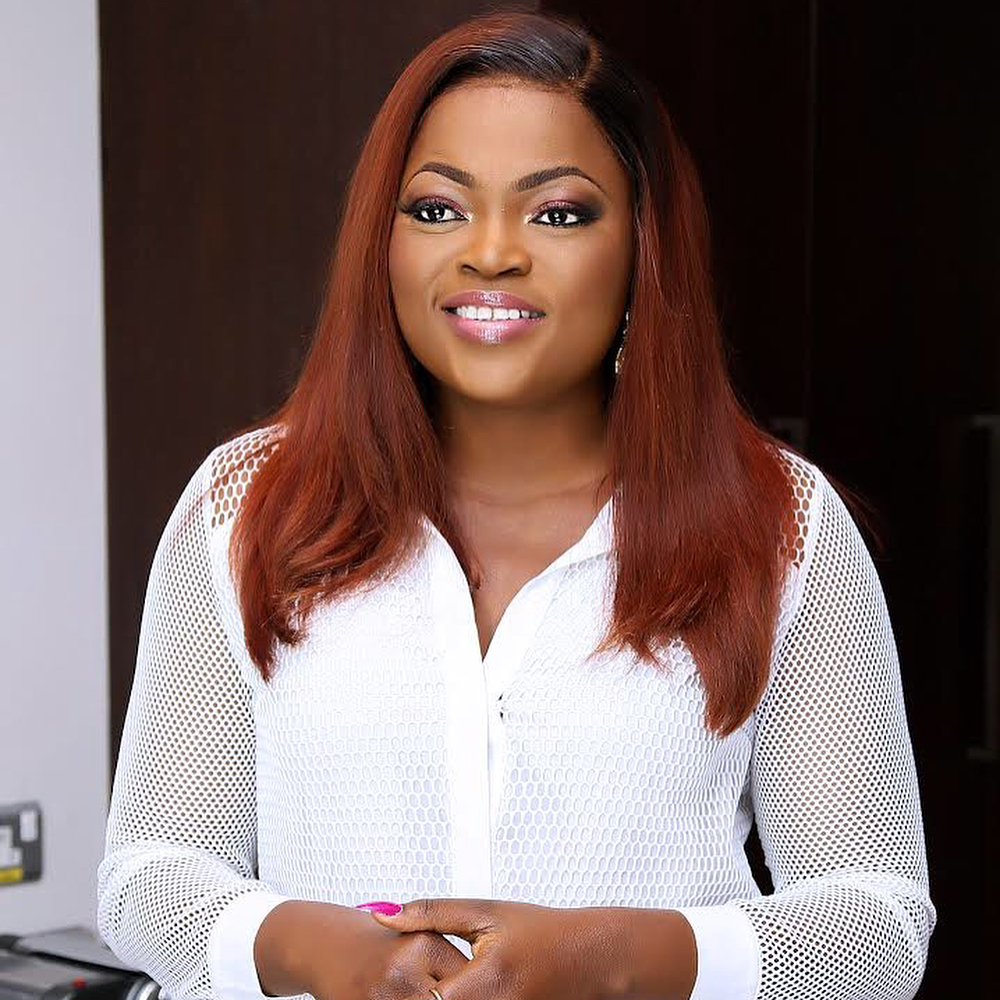 The actress had tweeted about her TV show, Jenifa's diary, and a fan replied saying he was tired of the TV series and that he wants Funke to bring up something new.
She snapped back, asking him to stop watching the show:
Check out her response and other replies below: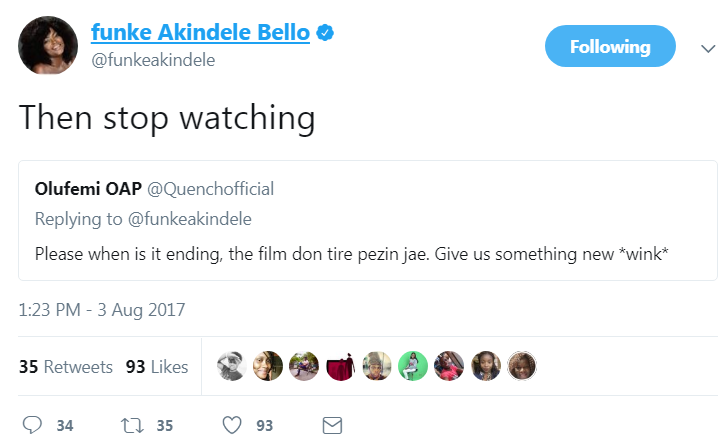 Reactions followed: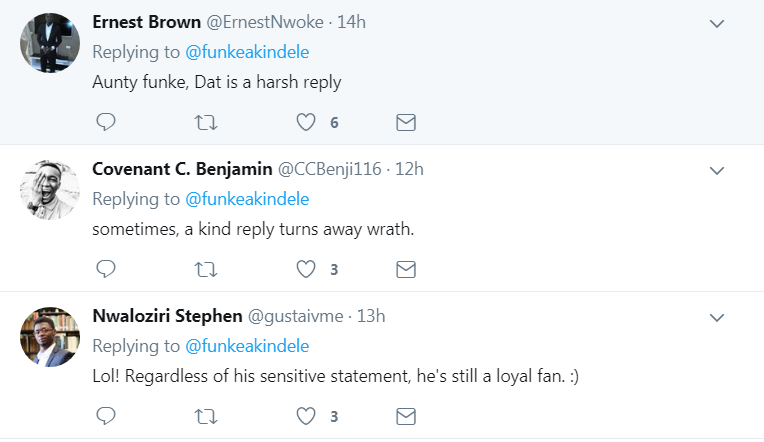 Photo credit: Instagram @funkejenifaakindele