Actress, Jennifer Lawrence covers Vogue September Issue
No Case Matched!
By Sewe Ishola,
Actress, Jennifer Lawrence is the September cover star as Vogue celebrates its 125th year anniversary with four separate covers.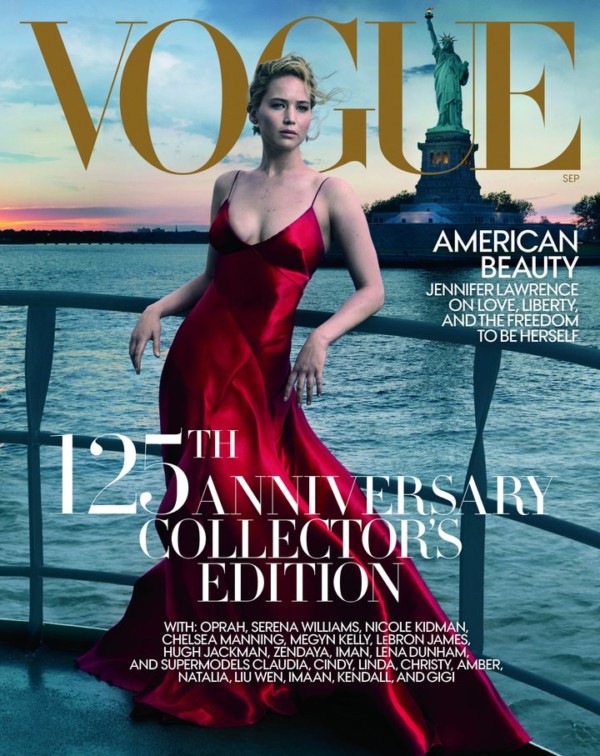 The actress, who has previously appeared on the cover of Vogue twice, appears in three cover photographs for the magazine, as well as a painted portrait by US artist John Currin.
See the covers below: