Who wore it better? Ozinna Anumudu vs Nancy Isime
No Case Matched!

Fashion Enterpreneur, Ozinna Anumudu and media personality, Nancy Isime are the real definition of 'all things bright and beautiful' as they decided to go yellow. However, we would have to decide on 'who wore it better?'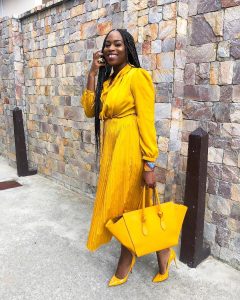 Let's start with Ozinna. She went for the yellow look throughout from her outfit to accessories to shoes except makeup of course which was just right! She also decided to do braids to rock this look.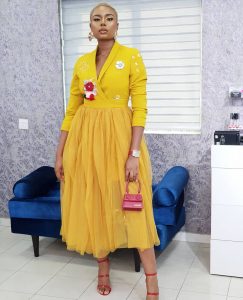 Nancy Isime, on the other hand, with her signature blonde lowcut, also went yellow but she added a touch of red in her accessories and shoes. We are loving her red designer's portable hand bag.
So now we have them both….let's decide who wore it better?