Nicki Minaj Cancels BET Show After Network Makes Cardi B Grammy Joke
No Case Matched!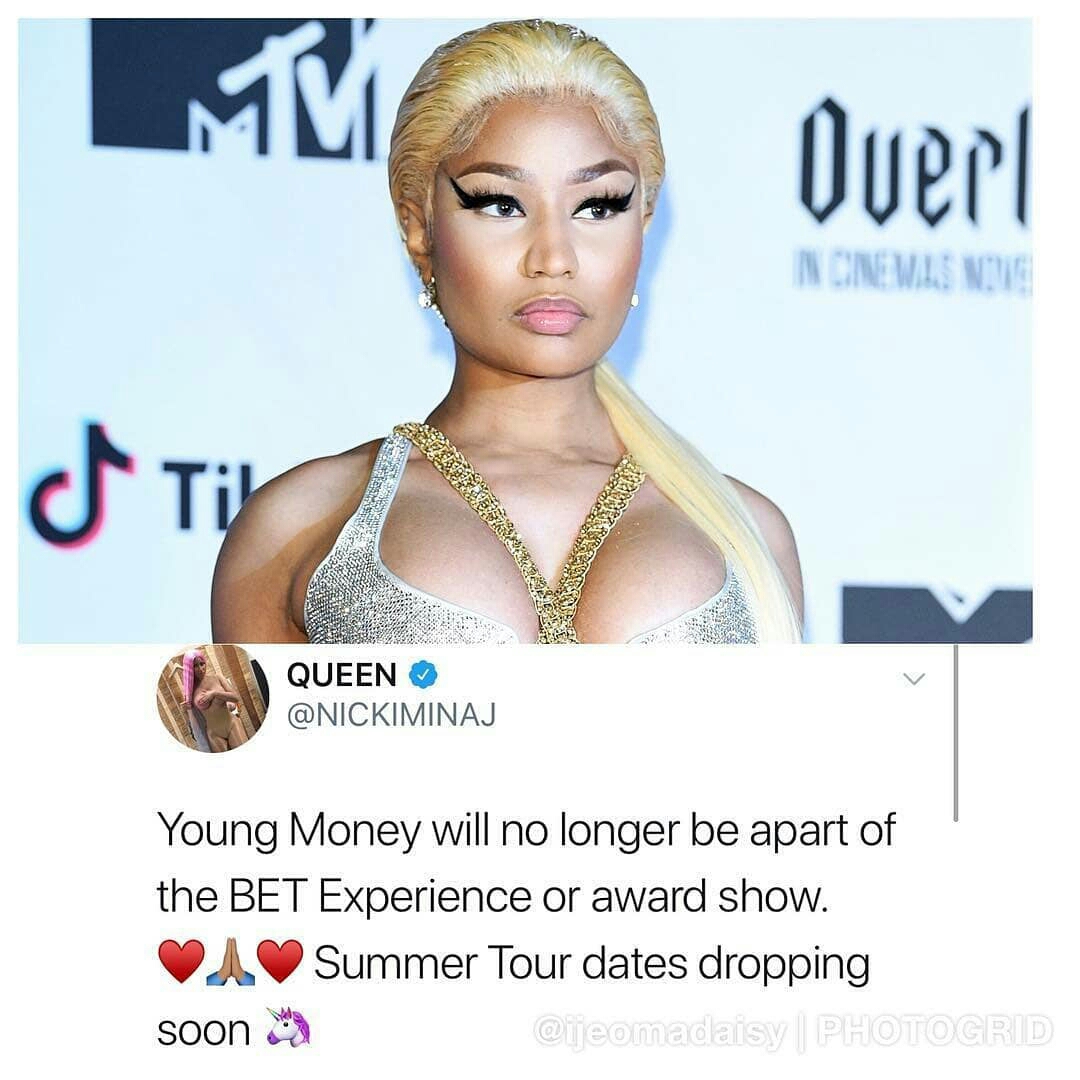 Nicki Minaj has pulled her BET Experience performance after BET shaded her while praising Cardi B on her Grammy Awards win.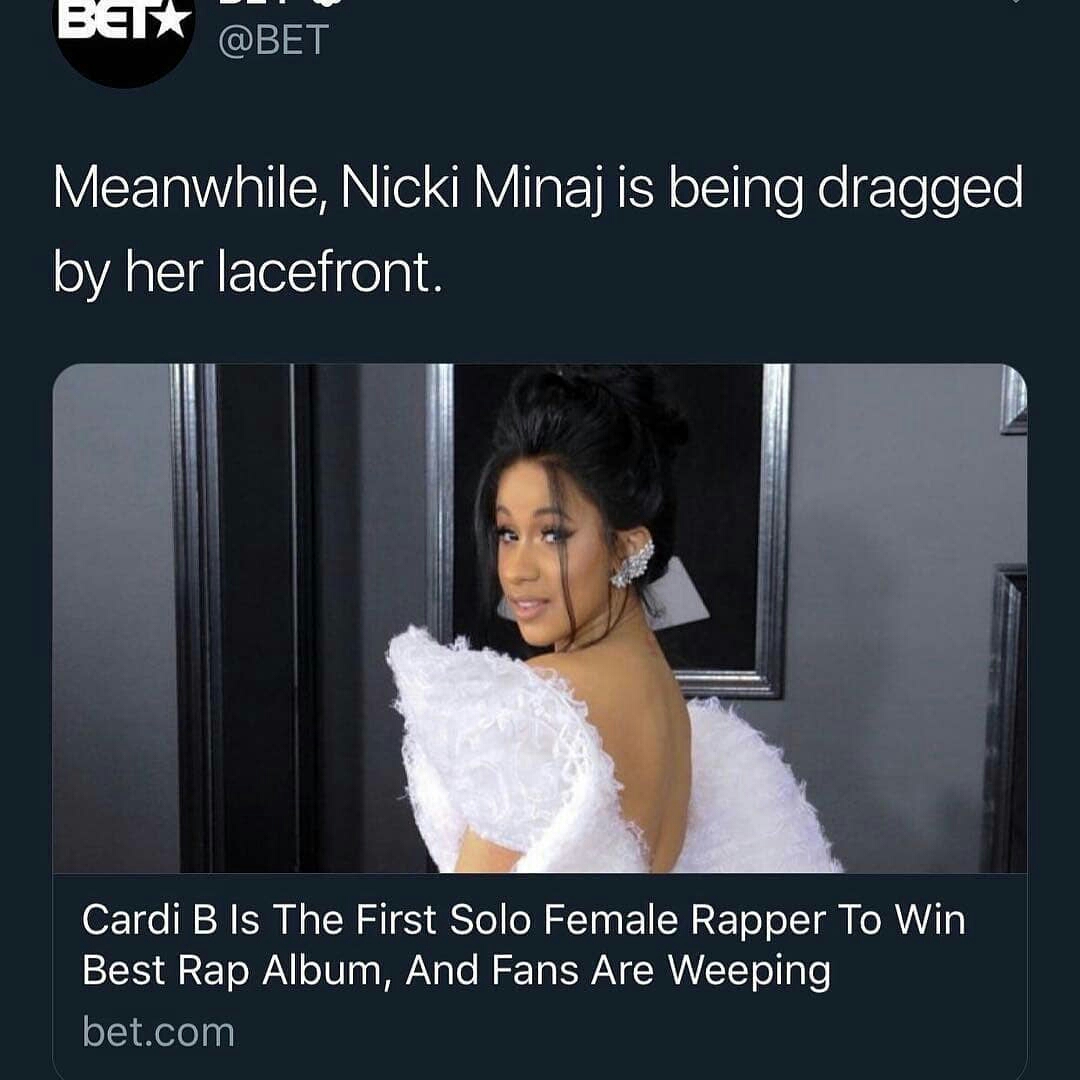 In a now-deleted tweet, BET retweeted an article saying CardiB is the first solo female rapper to win best rap album, while Nicki Minij was being dragged for her lacefront.