My Body Is A Temple And It Is Not For Money – Blessing CEO Reveals The Tattoo Drawn On Her Body
Relationship therapist, Blessing CEO seems to have revealed something special to her as she told her fans about the tattoo on her thighs. After posting some pictures of herself, she revealed that the tattoo drawn on her body says "my body is a temple and it is not for money".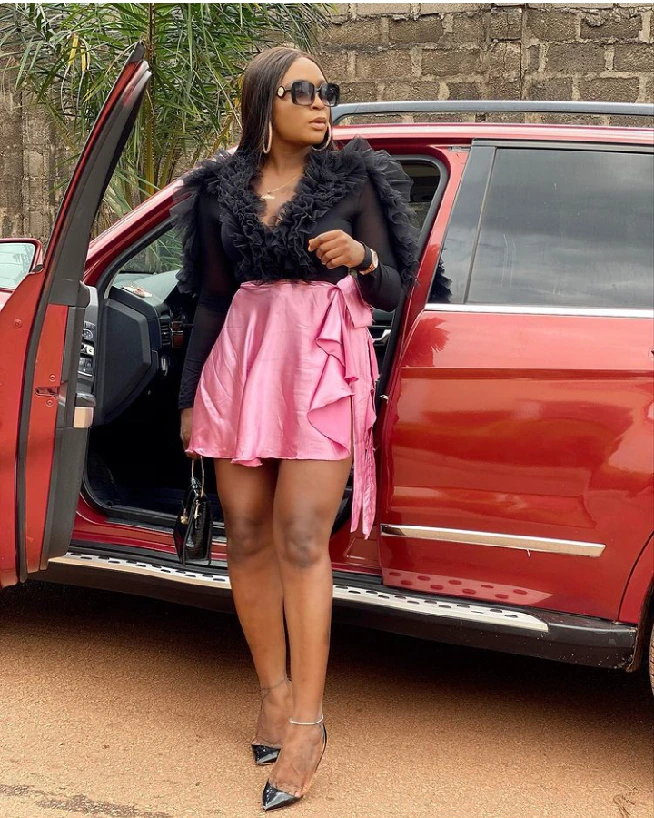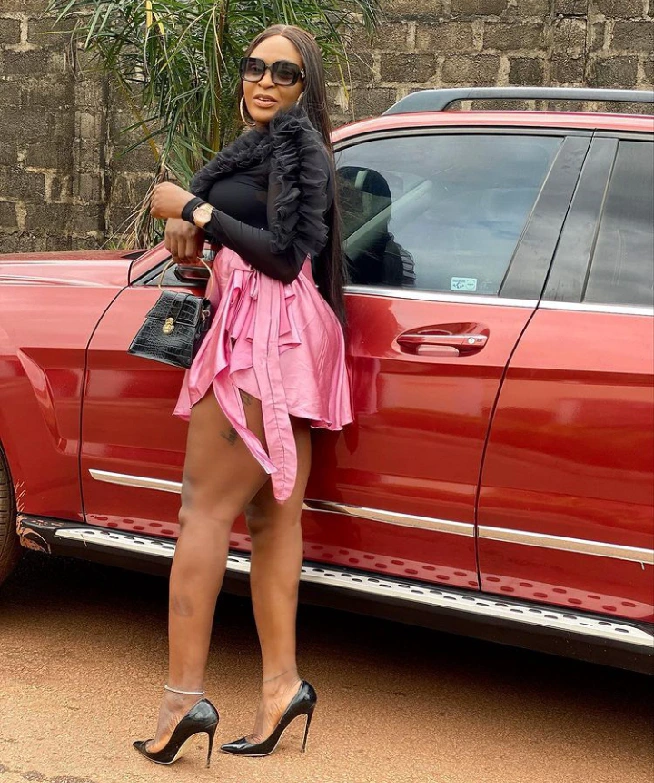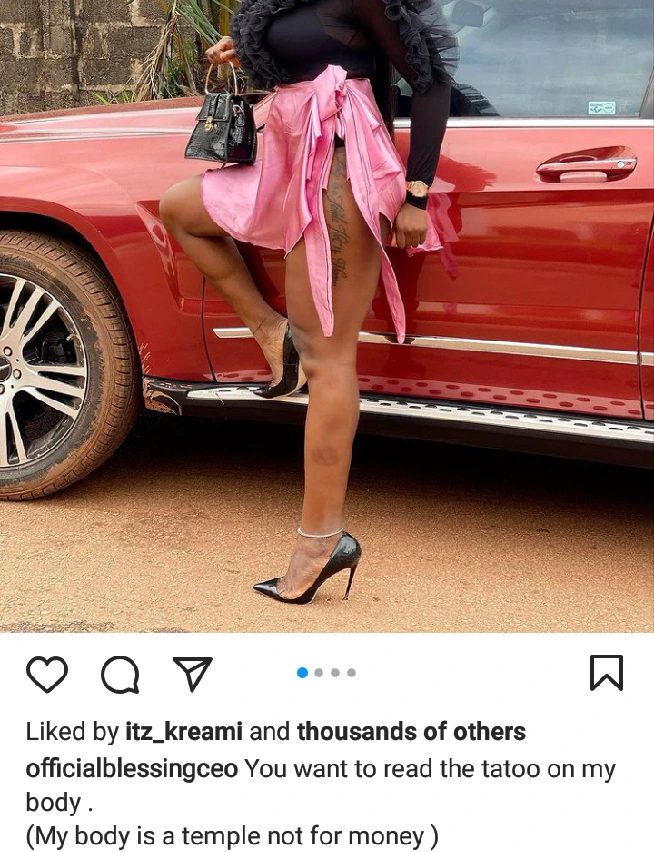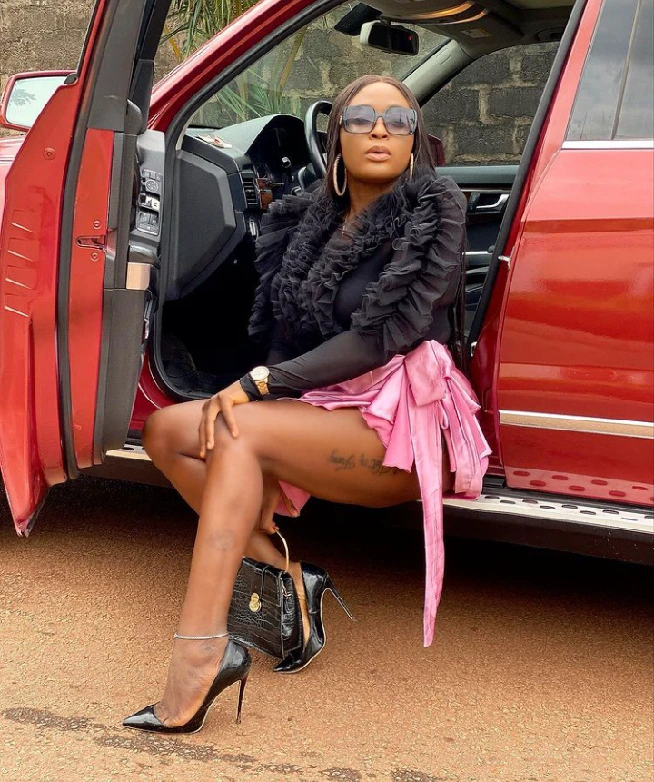 Blessing CEO's statement shows that she is not ready to allow money to make her deceived and make wrong choices.