Singer, Muma Gee shares Christmas photos without her husband, Prince Eke
No Case Matched!
By Patricia Uyeh
It could be recalled that Nollywood actor, Prince Eke had recently accused his musician wife, Muma Gee on Instagram of leaving for Abuja, abandoning him alone with their three children and that all she did was hang out at nightclubs.
Now, the actress has shared some family Christmas photos and Prince Eke appears to be absent in them.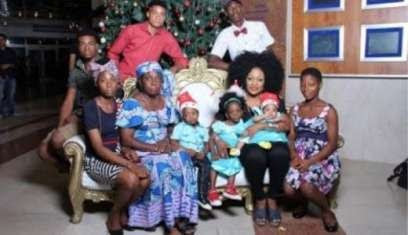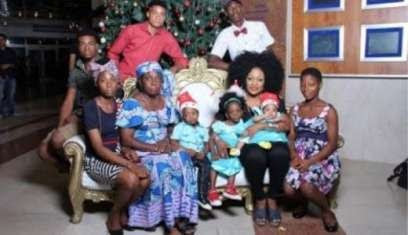 In an interview with the Punch, Muma Gee said: "Are you saying I shouldn't do my work again because I am married?
"I am in Abuja and I came to work. I have a show here. In fact, I am in a meeting right now. I'm not bothered, I don't have any problem with whatever he says."
Reacting to the claims that she abandoned her children, the sultry singer said, "I have no comment. I have a new album, let him help me and market it. It is this kind of controversy that we are looking for right now,"